Forebet is one of the most popular free football prediction sites, providing statistics, picks, and tips for matches across over 100 leagues worldwide. With its extensive data analysis and detailed match previews, Forebet has become a go-to platform for many bettors looking to make informed wagers.
Forebet – Review
In this comprehensive review, we will take an in-depth look at the key features and services Forebet offers, including:
Football statistics and data
Prediction models and tips
Track record and accuracy
Website interface and ease of use
Mobile apps
Extra tools like the odds comparator
Customer service
By the end, you will have a complete picture of Forebet's strengths and weaknesses to determine if it is worth utilizing as part of your betting strategy.
Football Data and Statistics
The foundation of Forebet's service is the vast football stats database the site has compiled over the years. Their statisticians gather and analyze huge amounts of data related to over 500 leagues worldwide.
Some of the metrics tracked include:
Recent form – Results over the last 5-10 matches
Head-to-head record – Results in past meetings between two teams
Home and away records – Team performance on home ground and away
Goals scored and conceded – Goal trends and strengths/weaknesses
League standings – Current table positions and points
Injuries and suspensions – Player availability
And many more – Shots per game, disciplne, attendance and more
This wealth of statistical information allows Forebet to identify meaningful trends and patterns that can influence upcoming matches. Bettors can also directly access a subset of the data that Forebet compiles.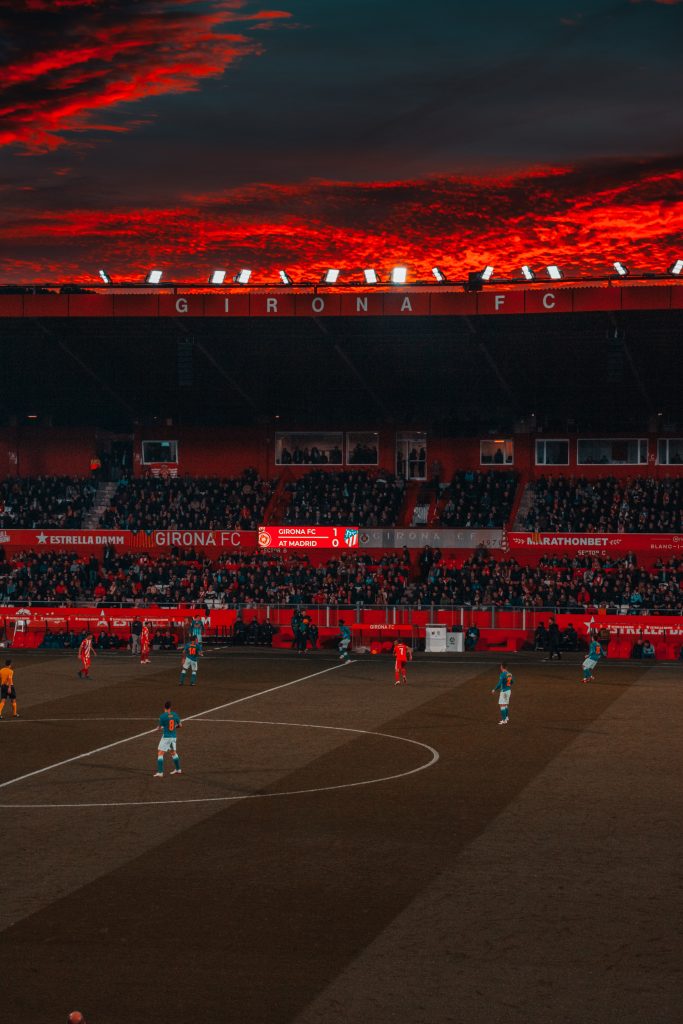 On each match page, you will find recent form tables, head-to-head history, league standings, plus facts like unbeaten runs, streaks of games with both teams scoring, or a team scoring in all recent matches.
This level of detail is impressive and helps provide context when analyzing teams' chances.
Prediction Models and Tips
The core of Forebet's service is the set of predictive models it has developed over the years using its statistical databases. Forebet uses three main models to generate match predictions:
Mathematical Model
This model calculates percentages for a match outcome (home win, draw, away win) based on statistical comparisons of the two teams. Factors considered include recent results, match location, goals scored/conceded ratios, and more.
Statistical Model
This model simulates a match 10,000 times to estimate win probabilities based on average goals and points tallies in analogous situations historically.
AI Model
The artificial intelligence model uses machine learning algorithms to analyze data and refine criteria that contribute to match results. The AI model is continuously improved through automated feedback loops.
These models produce Forebet's predicted match outcomes – either a win for one team or a draw. Forebet also provides the estimated percentage probability for each outcome.
So you may see a prediction like:
Home win – 57% chance
Draw – 27% chance
Away win – 16% chance
For big matches, Forebet also summarizes the key reasons and statistical indicators behind its prediction. This level of transparency is extremely helpful for bettors when assessing if they agree with Forebet's pick.
Forebet even offers tips like suggested bets on Asian handicaps, over/unders, double chance, and more based on its predictions.
Track Record and Accuracy
So how accurate are Forebet's football predictions? Forebet claims an overall accuracy rate of over 75% across all predictions on the site. But some independent testing indicates the true accuracy is likely closer to 65-70% on average.
This may sound low compared to expert tipsters who achieve 75-85% accuracy. However, given the huge scale of matches covered, the complex dynamics of football, and the fact it is free, Forebet's accuracy is very decent.
You can expect it to be correct in highlighting winner odds around 2 out of 3 matches. The site is transparent and allows filtering prediction results by league to assess accuracy.
While not perfect, Forebet's solid track record means its tips should be a valuable input to your analysis. Just be careful not over-rely on Forebet alone – combining it with your own research is ideal.
Website Interface and Usability
The Forebet website has a clean, modern design that is easy to navigate. The menus allow quickly finding match predictions by date, league, or country. Helpful features include:
Quicklinks – Get upcoming match predictions for top leagues on the home page
Predictions page – Compiles all predictions with filtering and sorting
League pages – Tailored forecasts and data for individual leagues
Team pages – Stats and predictions specific to one team
Trends and tips – Special sections for today's top tips and trending leagues
Everything is well organized without feeling overloaded. The match pages in particular stand out by combining predictions, statistical insights, betting tips, and summaries in one place.
The website works well on both desktop and mobile, although the experience is better on larger screens. There is room for improvement by creating a dedicated mobile interface.
Mobile Apps
Forebet does offer mobile apps for iOS and Android devices. However, these are not feature rich apps but rather basic summaries of the website's match predictions.
The apps provide quick access to upcoming match predictions from major leagues in a simple list format. But you do not get any detailed stats or analysis like on the main site.
The apps are handy for a quick look on the go at Forebet's picks. But you would not want to rely only on the mobile apps for informed betting. Using the desktop site is a must for the full experience.
Extra Tools
In addition to match previews and predictions, Forebet provides some useful tools for bettors:
Odds Comparator
This tool allows you to instantly compare opening vs. live odds from 60+ bookmakers for a given match. It is extremely helpful for identifying betting value and arbitrage opportunities.
Correct Score Predictor
For certain matches, this tool gives odds and probabilities for exact match scores based on historical data. It can uncover better odds for correct score bets.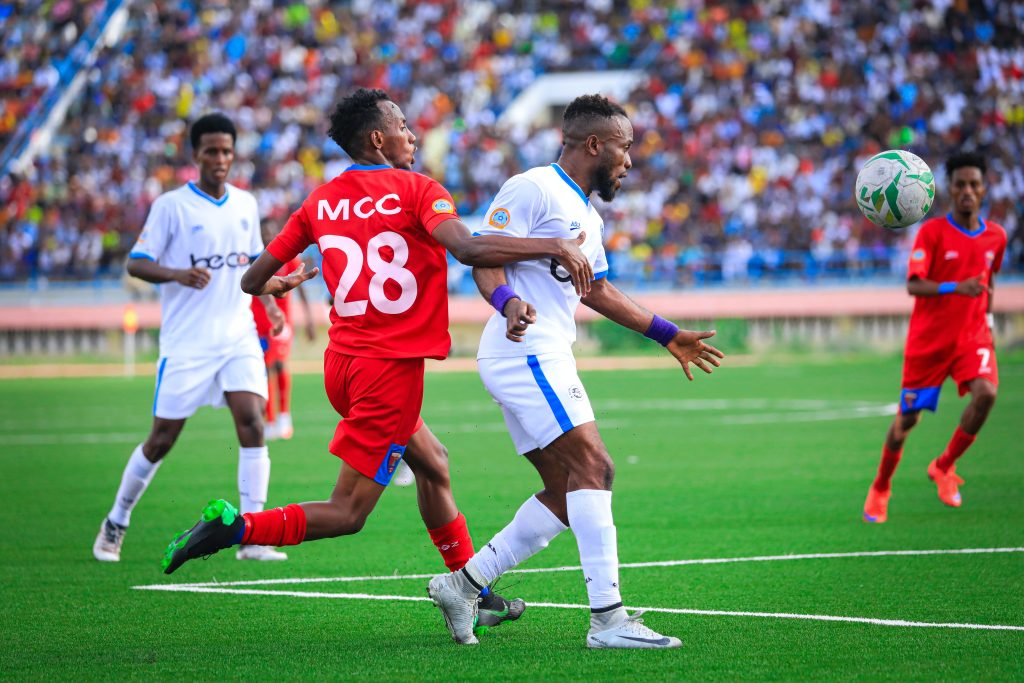 Odds Archive
Check historical odds movements over time for a match to analyze line changes and make better-informed live bets.
These extras nicely complement the predictions and provide additional value to customers.
Payment Methods
Forebet is a popular free football prediction service that relies on statistical models and data analysis to forecast match outcomes. While the predictions themselves are free to access, Forebet does offer some premium paid services. On this page we'll take a look at the payment methods available to subscribe to Forebet's paid offerings.
Forebet has two main premium services that require payment:
VIP Tips – Get access to Forebet's top value bets and tips delivered directly to you before they are published publicly. These are expected to have a higher accuracy rate compared to standard free predictions.
Advisory Service – Get personalized one-on-one betting advice and support from a professional Forebet tipster. Send in your betting slip and get expert feedback and suggested improvements.
VIP Tips are charged based on coverage for specific leagues you want included:
1 League: €99 per month
3 Leagues: €149 per month
All major leagues: €199 per month
The Advisory Service costs a fixed fee of €250 per month regardless of leagues covered.
Both services require a 3 month minimum subscription term when signing up.
To subscribe to Forebet's paid services, the following payment methods are accepted:
Credit Cards – Visa and Mastercard
Skrill
Neteller
AstroPay
MuchBetter
Bitcoin
Cards and e-wallets allow instant access while bank transfers may take 1-2 days to process. Bitcoin requires 3 confirmations on the blockchain before access is enabled.
Forebet only accepts payment in Euros (EUR), so conversion fees may apply if your bank account is in a different currency.All payments are processed through encrypted channels to protect your financial information. Funds are held in trust accounts separate from operational finances.
Forebet's website utilizes SSL encryption and compliant payment processors to ensure transactions are safeguarded.
While Forebet's core football predictions are free, serious bettors may find value in the paid VIP Tips and Advisory services. Access to them is straightforward through various payment methods. As long as you find the insights useful and can afford the fees, Forebet provides a legitimate premium offering on top of its free platform.
Customer Support
Forebet provides customer support through email and social media:
Email – [email protected]
Twitter – @Forebet
Facebook – @forebet
Instagram – @forebetofficial
Email response times are slow and social media support is limited. Many questions asked on Twitter and Facebook remain unanswered.
More live chat and quick customer service options would be ideal. But the platform itself is fairly intuitive and detailed enough to address most needs without support.
Verdict
Overall, while Forebet is not perfect, it excels at leveraging statistics and models for well-informed football predictions – a very valuable service provided for free. The depth of match data and clear analysis on the desktop site make it a top pick as a supplementary prediction resource. Just be sure to combine it with your own research.
For even more accurate VIP tips consider paid services, but for generally reliable free predictions, Forebet is hard to beat. Use the odds comparator, correct score tool, and archive feature to further enhance win rates. Just be aware of the limitations of mobile apps and customer support.
The Bottom Line
Impressive statistical databases for hundreds of leagues
Useful predicted outcome probabilities and suggested bets
65-70% accuracy rate – decent for a free service
Well organized and detailed desktop site – some mobile limitations
Handy odds comparison tool uncovers betting value
Slow customer support but platform itself quite intuitive
Overall excellent free resource to make informed match predictions
Hopefully this detailed review gives you a 360 degree view of what Forebet offers. Use its insights wisely as one input to make smart data-driven betting decisions.