Betkwiff is an emerging licensed sports betting operator in Kenya offering a modern, full-featured platform tailored for local punters.
Betkwiff Overview
Betkwiff launched in Kenya in 2021 and holds a license from the Betting Control and Licensing Board (BCLB) to legally offer sports betting. The company emphasizes competitive odds, unique markets, and a premier user experience.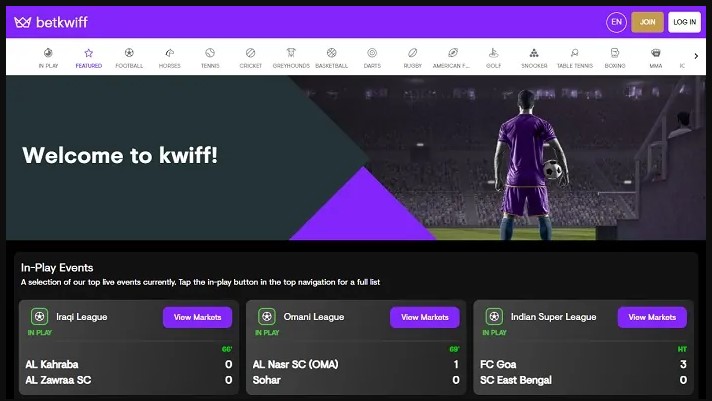 Betkwiff is owned by Laguma Gaming Limited and utilizes proprietary AI models to generate its betting markets and optimize the platform. Their technology focus aims to enhance the betting experience.
Available Sports and Markets
Betkwiff Kenya covers the most popular sports including:
Football
English Premier League
La Liga
Bundesliga
Serie A
UEFA Champions League
UEFA Europa League
Local leagues:
Kenyan Premier League
FKF Division One
National Super League
Other Sports
Basketball – NBA, WNBA
Tennis – Grand Slams, ATP, WTA tours
Boxing & MMA – UFC
Motorsports – Formula 1, NASCAR
American football, baseball, volleyball etc.
Within each sport, Betkwiff offers traditional markets as well as unique options. For example, you can bet on VAR referee calls during matches. This variety caters to recreational and professional bettors.
Registering and Logging on Betkwiff
If you're ready to explore the exciting world of online sports betting with Betkwiff, you'll need to start by registering your account. Here's a step-by-step guide to help you get started:
How to Register with Betkwiff:
Visit Betkwiff Website: Open your web browser and navigate to the Betkwiff website at Betkwiff.com.
Click "Join Now": On the Betkwiff homepage, you'll find a prominent green button labeled "Join Now." Click on it to begin the registration process.
Enter Personal Details: You'll be prompted to enter your personal information, including your full name, date of birth (DOB), email address, and location. Make sure to provide accurate details.
Verify Phone and Email: Betkwiff takes security seriously. You'll need to verify your phone number and email address to ensure your account's legitimacy. Follow the provided verification steps for both.
Accept Terms and Confirm Age: As with any reputable betting platform, Betkwiff requires users to confirm that they are of legal age to gamble. You'll need to accept the platform's terms and conditions and confirm that you are 18 years or older.
Make a Deposit: To activate your Betkwiff account and start betting, you'll need to make an initial deposit. Betkwiff provides various payment methods for your convenience. Choose your preferred method and follow the instructions to fund your account.
With these simple steps, you'll have successfully registered your Betkwiff account and can now explore the wide range of sports, betting markets, and promotions available on the platform. Remember to bet responsibly and within your means to ensure a positive and enjoyable betting experience.
How to Log In to Betkwiff
If you've already registered your Betkwiff account and want to log in to start betting or check your account, follow these straightforward steps:
Visit Betkwiff Website: Open your web browser and go to the Betkwiff website at Betkwiff.com.
Click "Log In": On the Betkwiff homepage, you'll see a yellow "Log In" button. Click on it to access the login page.
Enter Credentials: On the login page, you'll be prompted to enter your username and password. Make sure to enter them accurately.
Remember Me (Optional): If you're using a personal and secure device, you can check the "Remember Me" option to save your login credentials for future visits. Use this option with caution on shared or public devices.
Click "Log In": Once your username and password are entered, click the "Log In" button.
You'll now have successfully logged in to your Betkwiff account, ready to explore the sports events, betting options, and promotions that await you. If you ever forget your password, Betkwiff provides a straightforward password reset process to help you regain access to your account.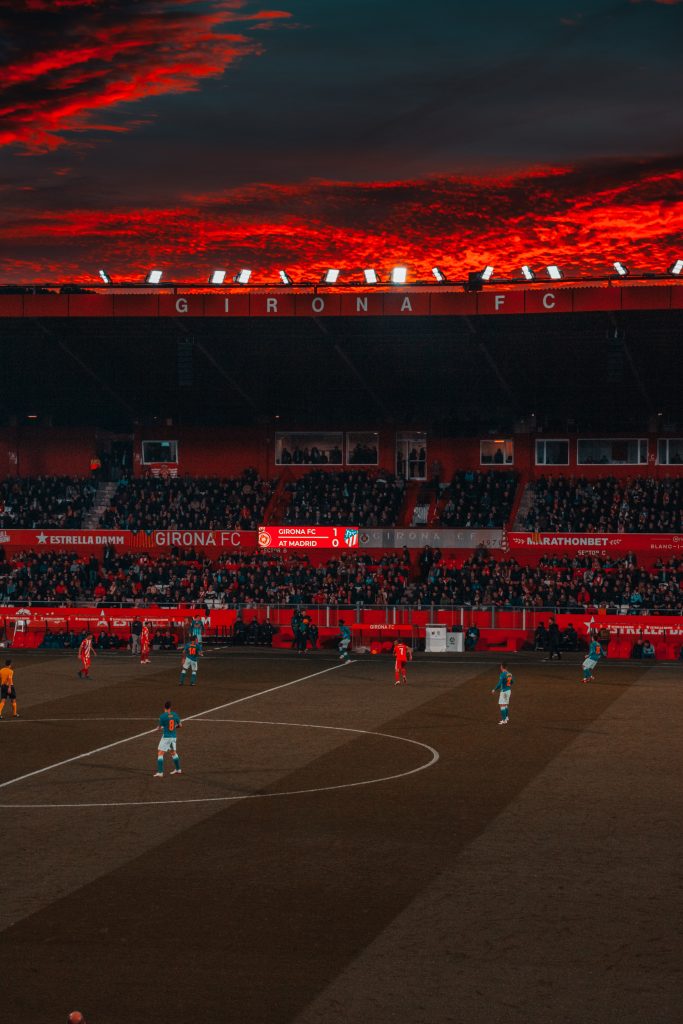 Betkwiff also offers a mobile app for convenient betting on the go. Whether you're using the website or the mobile app, remember to bet responsibly and enjoy the thrilling world of sports betting with Betkwiff.
Betting Products
Betkwiff Kenya provides a full sports betting platform including:
Pre-match betting – Betting before matches with fluctuating odds
Live betting – Wager in real-time as matches unfold
Online casino – Slots, roulette, blackjack and other casino games
Virtual sports – Bet on simulated football, tennis, horse racing
Jackpot games – Potentially massive payouts for correct predictions
Their technology focus aims to optimize these experiences. Let's look at Betkwiff's live betting capabilities.
Live Betting Experience
Betkwiff offers an immersive live betting experience including:
Live stats like possession and passing accuracy
Dynamic bets reacting to events in real-time
Competitive in-play odds with low margins
Cash-out option to settle active bets early
The detailed match visualizations help punters make informed in-play wagers as the action unfolds. Betkwiff also provides live score push notifications.
While Betkwiff does not currently offer live streaming, their live betting platform is responsive and engaging overall.
Website and Mobile Apps
Betkwiff offers a modern, full-featured betting platform accessible via website or iOS/Android apps.
Highlights include:
Quick loading times and seamless navigation
Extensive sports and markets available
Convenient account management tools
Responsible gambling controls
The dedicated apps optimize the experience for mobile users. Bets can be placed quickly while features like live wagering and banking make mobile use smooth.
Push notifications keep users updated on matches and offers. Betkwiff also uniquely lets players customize platform color schemes.
Bonuses and Promotions: Enhancing Your Betting Experience
Betkwiff, the innovative online sports betting platform, understands the importance of adding extra excitement to your betting journey. That's why they offer a range of enticing bonuses and promotions designed to boost your chances of winning and enhance your overall betting experience.
Let's dive into some of the fantastic bonuses and promotions Betkwiff has in store for its users:
100% Matched Deposit Bonus up to KES 1,000. Newcomers to Betkwiff are greeted with a warm welcome in the form of a 100% matched deposit bonus. This means that when you make your first deposit on the platform, Betkwiff will match it, effectively doubling your initial betting funds. With this bonus, you can get up to KES 1,000 in bonus funds to kickstart your betting journey.
Multisport Bonuses – Enhanced Winnings for Combo Bets. Betkwiff celebrates the thrill of multiple betting with their Multisport Bonuses. When you place combination bets on various sports events, you stand a chance to win enhanced winnings. This promotion adds an exciting twist to your bets and can significantly boost your potential returns.
Live Betting Bonuses – Up to 25% Extra Winnings. Live betting is all about seizing opportunities as they happen during a game. Betkwiff takes live betting to the next level by offering Live Betting Bonuses. These bonuses can award you up to 25% extra winnings on your in-play bets, making the action even more exhilarating.
Cash-Out – Settle Bets Early to Lock in Profit. Betkwiff provides a Cash-Out feature that puts you in control of your bets. With Cash-Out, you have the flexibility to settle your bets before the event is over. This allows you to secure a profit if your bet is winning or minimize potential losses if things aren't going your way. It's a valuable tool to maximize your betting strategy.
Prize Draws and Contests. Betkwiff loves to keep things exciting, which is why they frequently run prize draws and contests. These give you the chance to win fantastic prizes, from cash rewards to exclusive experiences related to sports events. Keep an eye on their promotions page to stay updated on the latest contests and giveaways.
While these promotions can significantly enhance your betting experience, it's essential to note that they often come with specific terms and conditions, including wagering requirements. These requirements outline how many times you need to play through your bonus funds before you can withdraw any associated winnings. Be sure to read and understand these terms to make the most of Betkwiff's bonuses.
Betkwiff's dedication to technology also plays a crucial role in identifying the best promotions for you. They continuously analyze data to offer tailored bonuses that align with your betting preferences, ensuring that you have the most enjoyable and rewarding betting experience possible.
So, whether you're a new user looking to claim your welcome bonus or a seasoned bettor seeking exciting promotions, Betkwiff has a variety of offers to suit your needs. Don't miss out on the opportunity to add extra value and thrills to your sports betting journey with Betkwiff.
Banking Options
Betkwiff Kenya integrates popular local payment methods including:
M-Pesa
Airtel Money
Bank wire transfer
Debit/credit card
Deposits are nearly instant via mobile money. Bank wires require 1-2 days to reflect fully. Minimum deposit is just KES 10 via mobile money.
Withdrawals conveniently route back to your deposit method. M-Pesa and Airtel are instant. Bank wires take 1-3 business days typically.
Betkwiff Mobile App: Betting on the Go Made Easy
In today's fast-paced world, flexibility and convenience are essential when it comes to online sports betting. This is where the Betkwiff mobile app comes into play. It's your gateway to enjoying a seamless and enjoyable betting experience, right at your fingertips, wherever you are.
Whether you're an iOS or Android user, Betkwiff has you covered. The mobile app is available for both platforms, and downloading it is a straightforward process.
Here's how to get started with the Betkwiff mobile app:
For iOS Users:
Open the App Store on your iOS device.
In the search bar, type "Betkwiff" and hit enter.
Locate the Betkwiff app in the search results and tap "Get" to initiate the download and installation.
Once the app is installed, tap on it to open and start your Betkwiff mobile betting experience.
For Android Users:
Open the Google Play Store on your Android device.
In the search bar, type "Betkwiff" and press the search icon.
Find the Betkwiff app in the search results and tap "Install" to begin the download and installation process.
Once the installation is complete, tap "Open" to launch the Betkwiff mobile app.
Betkwiff on the Go: Betting Anytime, Anywhere
With the Betkwiff mobile app, you're no longer tied to your desktop when it comes to sports betting. Whether you're at home, in a coffee shop, or on the move, the app puts the power of Betkwiff in your hands. Bet on your favorite sports, explore various markets, and take advantage of promotions—all with the convenience of mobile betting. It's time to elevate your sports betting experience with Betkwiff's mobile app. Download it today and enjoy betting on the go like never before.
Customer Support
Betkwiff Kenya provides customer support through:
24/7 live chat
Email
Phone number
Active Twitter
Support is available in English and Swahili. During testing, live chat inquiries received responses within 3 minutes, highlighting Betkwiff's dedication to timely service.
The team demonstrates sound knowledge of Betkwiff's sports betting product and technology features. Support satisfies Kenyan punters' needs.
Safety and Responsibility
As covered earlier, Betkwiff holds a valid national license from the BCLB to legally offer sports betting in Kenya. They adhere to regulations around responsible gambling, age verification, privacy and auditing.
With licensing, data encryption, and safeguards, Kenyan punters can feel secure on Betkwiff knowing they are legal and compliant.
Pros of Betkwiff
Based on our review, Betkwiff Kenya's major advantages are:
Modern platform – Fast, intuitive desktop and mobile sites/apps
Unique markets – Distinctive betting options like VAR calls
Lucrative promos – Sizeable deposit bonus and ongoing deals
Local banking – M-Pesa, Airtel Money, bank transfer
Effective support – 24/7 live chat and phone assistance
Legal and regulated – Licensed by the Betting Control and Licensing Board
Cons to Consider
Some potential drawbacks to note:
Limited live streaming – Does not currently offer live streams.
New brand – Joined the Kenya market only recently in 2021.
Fewer niche sports – Does not offer some less popular sports.
Conclusion
Our Betkwiff Kenya review finds they provide a legal, safe, and modern full-featured sports betting platform ideal for local punters. The technology-focused approach to odds and markets explains Betkwiff's appeal to savvy bettors.
While live streaming is lacking and brand recognition is still building, the betting product quality shines through. Backed by strong support and slick mobile experience, Betkwiff delivers on features.
For Kenyan punters seeking a rising, innovative sportsbook, Betkwiff checks those boxes. Just be sure to bet responsibly. Overall, Betkwiff provides a premier destination for football, basketball and other sports betting.
FAQs
Here are answers to some common questions about Betkwiff Kenya:
What currencies does Betkwiff support?
Betkwiff only supports accounts and wagering in Kenyan Shillings (KES). No other currencies are available currently.
Does Betkwiff offer virtual sports?
Yes, Betkwiff provides virtual football, tennis, horse racing, greyhounds, motorsports, cycling, and more to bet on.
How do I reset my Betkwiff password?
Use the "Forgot password" link on the login page to reset your password easily through email verification.
What welcome bonus does Betkwiff offer?
New Betkwiff users can earn a 100% matched deposit bonus up to KES 1,000 on their first deposit. Other promos are also available.
Can I watch live streams on Betkwiff?
No, Betkwiff currently does not offer live streaming of sports matches on its platform.
What is Betkwiff's minimum deposit amount?
The minimum deposit is just KES 10 via mobile money like M-Pesa and Airtel. Higher minimums apply for bank transfers and cards.